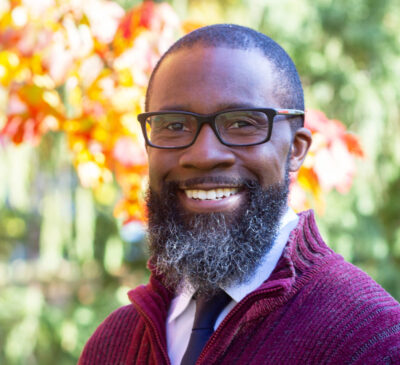 Views: 225
Read Time:
2 Minute, 44 Second
Andrew Stewart's insurance, financial, and estate planning services disrupt what you may believe about financial literacy and the transition of generational wealth in the Black community. Andrew was kind enough to share his story about career growth and mindset changes. Andrew also happens to be the insurance advisory for both of the creators of Black on Track, so we can attest fist hand to his professionalism and knowledge.
Andrew: My journey to being the owner of my own company and finding my calling as a black life & health insurance educator was unpredictable and unexpected. Growing up, I dreamed of being a professional athlete, sports broadcaster, or teacher.
After graduating from university, I belabored for 20+ years in professional CSR jobs within different industries and companies. I was constantly the minority. I enjoyed interacting with people and had a service-first mentality.
Then, when I moved to Toronto to work with one of the major Canadian Banks, I realized one of my special powers. I could relate and build rapport with people over the phone, like family, and I was not the minority for the first time. Now I wish I could say everything was all positive, and I made tons of money, but the truth was I bounced around from one call center to the next for eight years.
It was not until I finally got fed up and decided to go into business for myself to avoid the pain of being let go from another job. My first self-employment venture was as a mortgage agent; was that ever a rude awakening. Transitioning from working for a regular paycheck to strictly commission was like jumping in a pool with no water. I landed hard, and it hurt, but I got back up, leading to another venture.
One of the centers of influence I developed as a mortgage agent was an advisor for Sun Life and invited me to speak with his manager. I found something I believed in from that conversation and felt I could make a difference in my community. Hence, the training I received over the next couple of years. It built my confidence and skills to believe I could survive and thrive working for myself. But once again, I was only one of three black advisors in the entire building. As a result, things started happening with the company that I disagreed with, which led to me eventually leaving and creating my brand and company DF Insurance Solutions.
I've learned being a black advisor; I can improve the fears and stigmas around finances, estate planning, and insurance in our community with proper guidance.
See how we can help and let's talk at www.dfinsurancesolutions.com
I'm sure many can relate to Andrew's experience as a black man in the financial services sector. Hopefully his story can inspire you to continue working hard towards your goals.