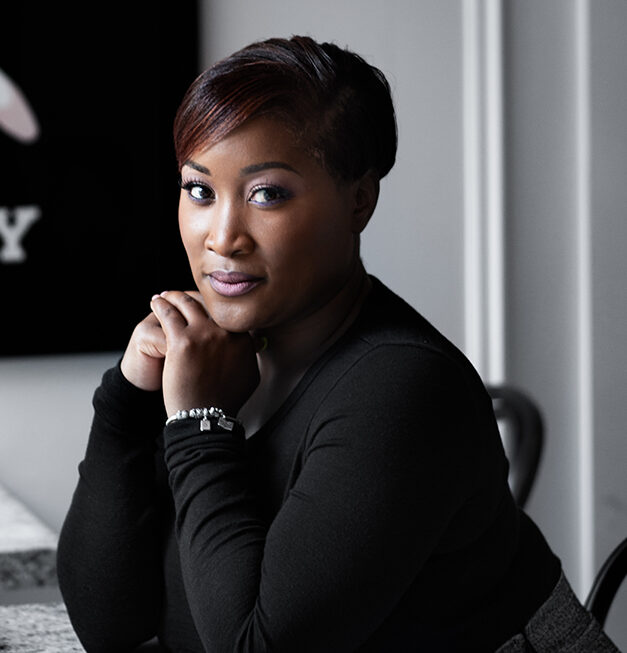 Views: 334
Read Time:
1 Minute, 45 Second
Tamar Huggins is a multi-award-winning entrepreneur, author, and tech education trailblazer whose impact is featured exclusively on Blavity, BET, Black Enterprise, CBC, CP24, The Toronto Star, National Post, Globe and Mail, and Canadian Living to name a few.
In 2012, Tamar launched DRIVEN, Canada's first tech accelerator for underrepresented founders, and helped startups raise over $1.1 million dollars in two years. Tamar began to realize that in order to sustain the tech entrepreneurship pipeline, BIPOC youth needed to see positive reflections of themselves within the tech industry. In 2015, Tamar launched Tech Spark – a youth-focused tech education and curriculum design charity committed to empowering BIPOC youth, women, and Canadian teachers through culturally responsive and equitable tech education. As a result of her endeavors, Tamar was named the Harry Jerome Young Entrepreneur and honoured as one of 100 Black Women to Watch in 2015.
Despite being told a black woman would never be successful in tech, Tamar raised 7-figure investments for Tech Spark, educated over 1500 youth in under two years, and is on track to educate 65,000 youth and 3000 teachers. In 2017, Tamar was honored as Canada's top 150 black women creating impact across the nation by CBC and HerStory In Black.
To scale and expand upon the impactful work Tech Spark has done, in 2019, Tamar launched Spark Plug, a data-driven personalized learning platform that customizes educational content for middle students based on their cultural learning intelligence type. The $10 million dollar valued platform uses a proprietary assessment and predictive analytics to identify students learning intelligence and push curated culturally relevant content to enhance the knowledge, rigor, and engagement of students across North America.
Most recently, Tamar was recognized as the first black woman to Raise $1 Million dollars to disrupt the education system using data, AI and Hip Hop Culture. She is a Boss in the truest sense.
Contact: 
Tamar Huggins
[email protected] 
Tamar's Instagram: @tamarhuggins
Tech Spark's Instagram: @techsparkcanada
Tamar's Book: Bossed Up: 100 Truths to Becoming Your Own Boss, God's Way!