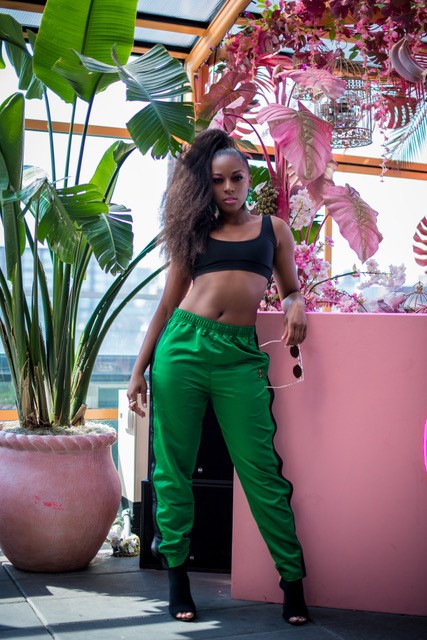 Views: 331
Read Time:
1 Minute, 54 Second
A Toronto native of Jamaican descent, Latoya Webley has been dancing for more than 20 years and is recognized and known for being one of the best in her field. The extraordinary dancer has traveled the globe, bringing her preeminent dance talents and expertise to dance productions and workshops in her hometown Toronto, as well as in Japan, New York, Trinidad and Los Angeles. Latoya's passion for dance and performing continued to grow as she began to explore and train in various styles of dance. To date Latoya's style is a fusion of Hip-Hop, African, Dancehall, Soca and Street Jazz. Latoya's formula of hard work and dedication to her craft has definitely paid off.

Latoya has danced for some of the worlds #1 artists. She was on Tour w/ Toronto's very own Drake for 3 years and danced for Beyonce in 'Black Is King', an American musical film/visual companion to the album The Lion King: The Gift. Latoya has graced the stage w/ Dua Lipa, Cardi B and Rihanna on numerous occasions throughout her career and has also danced for Tiana Major9, Mary J Blige, SIR & D Smoke, J Balvin, 5th Harmony, Black Eyed Peas, No Doubt, Elephant Man, Ledisi, Will Smith, Sean Paul, P. Diddy, Jill Scott, Flo Rida and Akon to name a few. Latoya has also toured with Shakira, JoJo, Jamie Fox, Kardinal Offishall and 50 Cent.

Latoya's indelible, sought after talent keeps her name rolling off the lips of artists, choreographers, decision makers and audiences aplenty. But there's a lesser known chapter of her story that's of essential importance to her career and journey as a dancer. Latoya dedicates a segment of her craft in giving back through teaching, guiding, mentoring, inspiring and empowering youth through dance. She has the rare ability to make her moves move others.

Latoya accredits her success to her supportive family and friends and all the amazing choreographers that have given her the opportunity to live, grow and shine on the stage… Tanisha Scott, HiHat, Fatima Robinson, Diana Webley, Luther Brown, Jae Blaze, Tina Landen and Adrian 'Dubz' Wiltshire.

Latoya's story is a story of humble success and a continued passionate journey.